Welcome, Kyle Pedicini -- Community & Economic Development Planner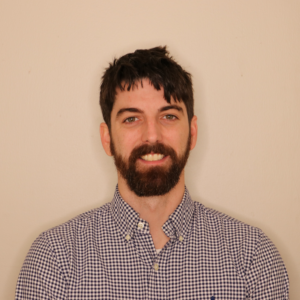 The Town of Barnstable has hired Kyle Pedicini as the Town's new Community and Economic Development Planner. Mr. Pedicini is a Barnstable native and previously served as Economic Development Coordinator for the Town of Yarmouth. He is looking forward to conducting direct outreach to the Barnstable business community during the coming months. Anyone in need of assistance with economic development grants or other business related issues can contact Kyle at kyle.pedicini@town.barnstable.ma.us or at 774-487-1246.
Great Streets Downtown Hyannis – A Walkable Heart for Cape Cod
The Town of Barnstable has kicked off the Great Streets Downtown Hyannis project, an exciting initiative that will re-envision how Hyannis Main Street and the surrounding streets function.  The Town, along with its consultant team at Stantec and renowned urban planner Jeff Speck, hosted a kickoff presentation and open house on November 15th, 2022. 
Concepts aimed at making Hyannis Main Street more walkable were presented such as turning one-way traffic to two-way and re-imagining intersections. The open house was well-attended and provided a productive forum for public feedback. Initial recommendations are to explore the reversion of traffic flow on Hyannis Main Street and South Street to two ways. Stay tuned for an announcement of a second community event in January.
To share your street design preferences and thoughts about specific areas of concern please visit the project webpage.
Massachusetts Economic Development Bond Bill Signed
On November 10th, 2022 Governor Charlie Baker signed a $3.76 billion spending plan that promotes economic development, strengthens health and human services, advances clean energy and resiliency, expands affordable housing production and invests in Massachusetts communities, businesses and workers. Local provisions of the law include:
| AMOUNT | PROJECT |
| --- | --- |
| $100,000.00 | for the Downtown Hyannis Community Development Corporation for connecting downtown Hyannis businesses to OpenCape broadband |
| $50,000.00 | to Love Live Local for business capital and technical assistance programs |
| $50,000.00 | for the construction of a playground and recreational area in Marstons Mills |
| $25,000.00 | for the JFK Hyannis Museum to digitize museum assets and produce digitized content |
| $20,000.00 | for upgrades to the US Customs House and Coast Guard Heritage Museum |
MGCC Empower Digital Grant Program

Town of Barnstable Local Comprehensive Plan

The Town of Barnstable is in the process of updating the Town's Local Comprehensive Plan (LCP). The LCP will define a long-term vision and growth policy that will guide the town over the next ten years. 
Help define the community vision and determine Barnstable's future by taking the LCP survey. For more information on the LCP process and upcoming outreach events, please visit: BarnstableLCP.com.
Advertising and Space Rental Opportunities at the Hyannis Youth & Community Center
 With thousands of participants and spectators from near and far circulating through the expansive multi-use facility all year long for everything from daily walks to local sports team practices and games and high level multi-day sports tournaments, the captive audience is sure to see familiar brands and ways to reach out to local businesses that support the HYCC.  All spaces are sold on a first come, first served basis and restrictions apply. To learn more about the program and reserve your space, please click here. 
The Hyannis Youth & Community Center is arguably the Town of Barnstable's busiest center of activity that provides a wide range of services and multi-generational programs and activities for people of all abilities.  Operating as an enterprise for the Town, all proceeds from advertising and rentals help to sustain the operation and its programs. Sports teams converge for practices, games and tournaments in the rinks and gymnasium; meeting room space is available to rent for organizations and private gatherings; and the business of the town's Recreation Division and public school registration for families that are entering the community is done within the year-round complex.  Now in its thirteenth year, the facility has been a continuous operation, closing its doors briefly during the Pandemic, but always offers staff services and the expansive outdoor space around its five acre campus to the community and organizations; filling the needs to offer exceptional quality of life for Barnstable residents and all of Cape Cod.  To inquire about renting the ice, gym or a meeting room for your event or gathering, please contact Mark Boardley at 508-790-6345 or Mark.Boardley@town.barnstable.ma.us
Youth Job Fair Set for March 8, 2023
The Barnstable Youth Commission presents the 7th Annual Youth Job Fair for ages 14-18 taking place on Wednesday, March 8, 2023 at the Hyannis Youth & Community Center from 2:30 PM to 5:00 PM.  All are welcome to attend and admission is free!
Locally-based businesses who are hiring youths between the ages of 14-18 will be on hand with applications, ready to interview and hire the right applicants on the spot!  Professional job coaching will be available during the event to answer questions about labor laws, and offer guidance to students in being successful with their first job.  There are limited spaces for employers who are hiring for paid positions for this age group and participation is free.  
 Businesses can contact Amy Harwood at amy.harwood@town.barnstable.ma.us for more information.
For more information on these and other economic development projects in the Town of Barnstable,
please contact Kyle Pedicini, Community & Economic Development Planner.
He may be reached at Kyle.Pedicini@town.barnstable.ma.us