The Snack Shack at the Hyannis Harbor Overlook, located adjacent to the HyArts Artist Shanties, offers a high-visible and low-cost pop up location available to rent by food service providers. 
Whether you are a new culinary entrepreneur seeking a place to start selling your product, or an established business who wants to try out a new product or location,  the Snack Shack presents an exciting opportunity for businesses who want to explore operating in Downtown Hyannis without having to incur large start-up costs to do so.
Town of Barnstable will assist you in navigating the permitting process and making the most of the space during your rental dates. Applications are available at the link below.
For questions about the program or process, please contact Kyle Pedicini, Community & Economic Development Planner, via email at kyle.pedicini@town.barnstable.ma.us or by calling 774-487-1246.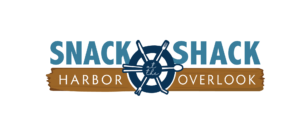 Vendor Spotlight
Z Eats will be at the Snack Shack from July 25-July 30. Stop by to enjoy Jamaican flavor with a jerk chicken or caprese sandwich!
2023 Participating Vendors
This section will be updated throughout the season as vendors are approved. 
PROGRAM INFORMATION
Program dates are scheduled for early June through November, 2023.

There is a $100 rental fee for the facility and $50 fee for the required temporary food service permit (for each week rented).

Suggested hours of operation are 11am – 6pm (to coincide with Artist Shanties), but vendors are welcome to propose alternative operating hours.

Limited grant funds are also available to food vendors with three or less years of experience.

These funds may be used to defray costs associated with running the Snack Shack (equipment, staffing, advertising, etc.) and can be applied for through the Snack Shack application form.
APPLICATION PROCESS
Vendor applications are received and filled on a rolling basis until all spots are filled (see calendar at the bottom of the page for availability)

Applicants may request to be placed multiple weeks throughout the season

Applicants may request to be placed up to four consecutive weeks

Each application is reviewed to ensure all Board of Health (BOH) requirements are met

Vendors must first submit a Snack Shack application and be assigned dates of operation. Once dates have been assigned vendors must also submit a Town of Barnstable Board of Health Temporary Food Permit Application
BOARD OF HEALTH TEMPORARY FOOD PERMIT APPLICATION
Prior to completing the Temporary Food Permit Application, please review:
Vendors must first submit a Snack Shack application and be assigned dates of operation before applying for a temporary food service permit (as you must apply for specific dates). 

Address of Snack Shack:


Harbor Overlook address is 51 Ocean Street BUT the BOH permit system currently identifies this area for food permitting only as 367 Main Street, Hyannis.


When completing the permit only

 (not for giving directions OR marketing)

, please use the following address: 367 Main Street, Hyannis.

Please note that there is no cooking allowed at this facility, vendors can sell pre-packaged foods or foods that require minimal assembly. For foods requiring assembly, applicants will need to attend a Board of Health meeting to present their application.
Vendors participating in multiple weeks must submit a Temporary Food Permit for each week they're operating. 

The Board of Health Temporary Food Permit fee is $50.00, payable online when you apply

Items required to be uploaded with your temporary food permit application:




ServSafe Certificate

Allergen Certificate

Menu/list of all items you intend to sell
Participating vendors for the 2022 season included:
ABOUT THE SNACK SHACK AT THE HARBOR OVERLOOK PROGRAM
This program is made possible in cooperation with the Town of Barnstable and MassDevelopment. The Town of Barnstable was awarded $45,000 from MassDevelopment's TDI Challenge Grant Program in 2022 for the purpose of encouraging local policy and process updates and the flexible use of outdoor space. The award has funded the creation of a new Snack Shack at the Harbor Overlook program for shared food vendor use, with new, built-in restaurant-grade equipment.