Call to FOOD VENDORS and CULINARY ENTREPRENEURS
LOW COST * LOW RISK * DOWNTOWN HYANNIS LOCATION
The Town of Barnstable is currently accepting applications for food vendors and culinary entrepreneurs interested in participating in a new pilot program, The Snack Shack at the Harbor Overlook, opening late June through October, 2022. Vendor applications are currently being accepted on a rolling basis until all spots are filled. This program provides a low-cost, low-risk, well-equipped, pop-up location and small business support to local entrepreneurs who are looking for a taste of running a shop without the initial start-up costs.
The Town of Barnstable also has a limited amount of grant funding available for new food entrepreneurs who have been in business for three years or less. Grants of up to $800 may be awarded to help vendors purchase equipment, promote their business at the Snack Shack, or other uses that will enhance their experience while participating in the Snack Shack program.
The Snack Shack at the Harbor Overlook offers affordable selling space and prime visibility for local food-based businesses looking to expand their culinary presence in downtown Hyannis with a low cost, low risk opportunity and short-term rental dates. In addition to enlivening the economic climate in downtown Hyannis, The Snack Shack at the Harbor Overlook provides opportunities for entrepreneurs to gain and improve business, marketing and selling skills, connect with other creatives, and expand exposure for their distinctive culinary delights with thousands of residents and visitors from around the region and the world who stroll through downtown Hyannis and the Harborfront.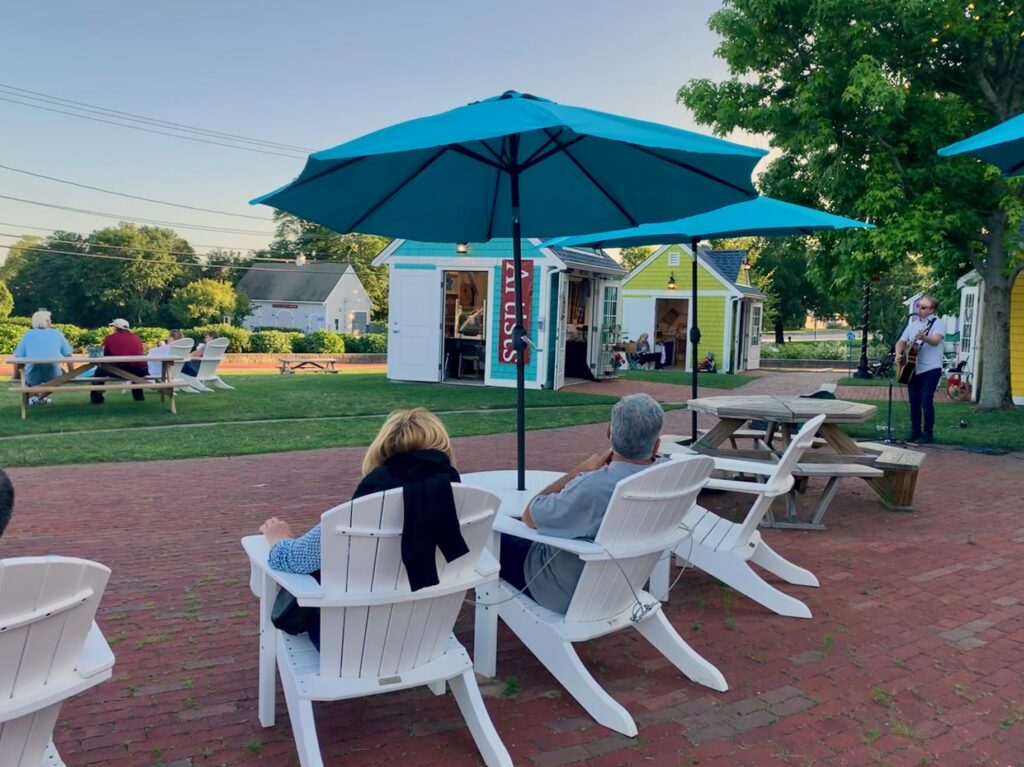 About the Harbor Overlook:
The Harbor Overlook is a scenic and visible spot in downtown Hyannis, located in the heart of the Hyannis HyArts Cultural District, at the corner of South and Ocean Streets, steps away from the island ferry terminals, Hyannis Main Street, the Village Green, and overlooking Aselton Park and Hyannis Harbor. The Snack Shack at the Harbor Overlook is a new attraction for visitors to Main Street and the Harborfront, and adds a food component to complement the Artist Shanties and live music & interactive programs scheduled each week at the Harbor Overlook.
About the Snack Shack Program:
This program is made possible in cooperation with the Town of Barnstable and MassDevelopment. The Town of Barnstable was awarded $45,000 from MassDevelopment's TDI Challenge Grant Program for the purpose of encouraging local policy and process updates and the flexible use of outdoor space. The award has funded the creation of a new Snack Shack at the Harbor Overlook program for shared food vendor use, with new, built-in restaurant-grade equipment. The award will also provide direct grant funds to new food vendors to help support their time at the Snack Shack and promote their businesses.
Limited Space is Available!