Cultural Center of Cape Cod and Arts Barnstable Seeking Feedback
The Cultural Center of Cape Cod will be expanding to the Arts Barnstable HyArts campus and are seeking input via a survey on what kind of arts + culture programming the community would like to see in the downtown Hyannis area. For more information, please watch the PSA video on the topic.
EforAll Cape Cod Accepting Applications for Fall 2023 Business Accelerator Program
EforAll Cape Cod is now accepting applications for their fall 2023 business accelerator program. This is a free, one-year program that provides immersive business training, mentorship, and access to an extended professional network. Applications are due by 5pm on August 9th.
Hyannis Snack Shack Program – August Dates Available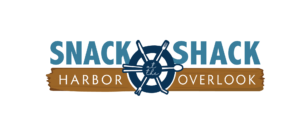 The Snack Shack at the Hyannis Harbor Overlook has been busy this summer having housed three vendors so far, The European Cakery, Cape Cod Macarons, and Z Eats Co. If you're a food service professional looking for a low-cost pop-up spot to sell pre-packaged items in a highly-visible area of Hyannis, please visit the Snack Shack webpage for more information.
Tourism Brochure & Advertising Program – Spaces Available

The Tourism Brochure & Advertising Program provides businesses with the opportunity to advertise at busy welcome centers. Spaces are available for promotional materials in the year-round Hyannis Youth & Community Center and at the seasonal Bismore Park Welcome Center located at Hyannis Harbor. Both locations offer high foot traffic; with consumers looking for leisure activities and destinations during their visit to the area. Limited space is available at the HYCC for businesses to advertise in the rinks and gymnasium during the busy sports seasons. Rates and application are available here.